Sideshow has released a new artwork Critical Role. Check it out below in all its glory! This new one looks stunning.
Product pictures and description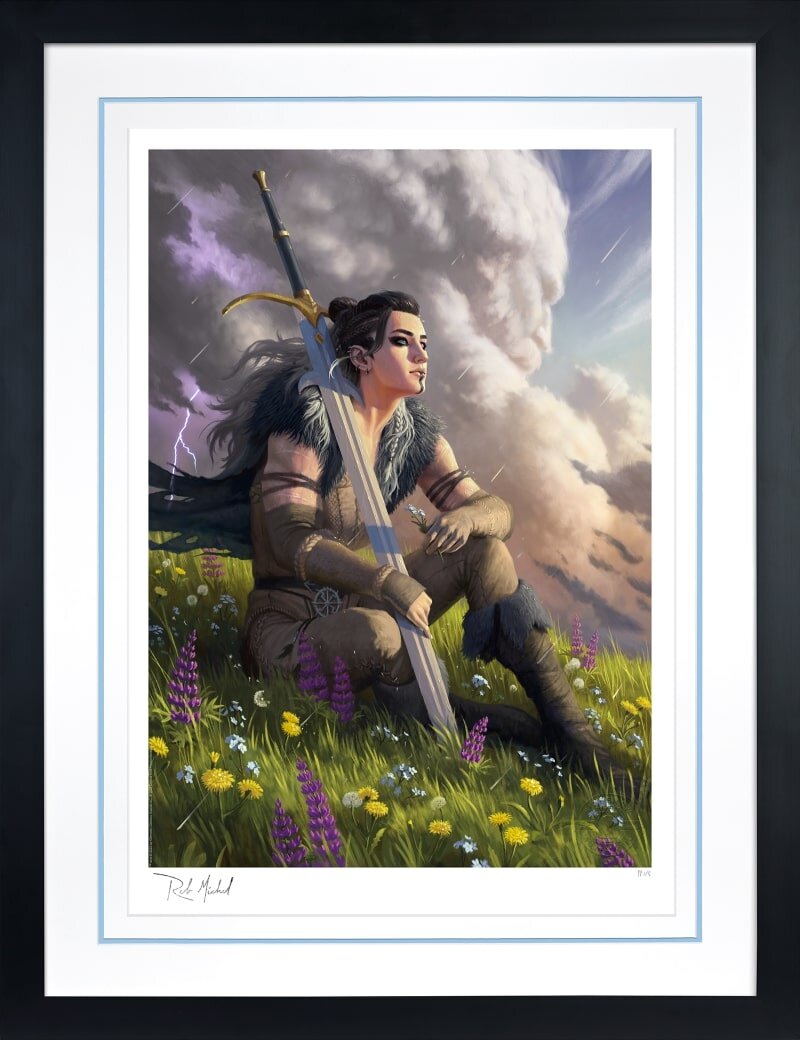 In the calm before the storm, Yasha Nydoorin sits silently among the flowers with her blue and purple eyes turned to the sky. She rests against her sword, Magician's Judge, in rare respite from the harsh tides of battle. As a disciple of the Stormlord, Yasha feels the relentless presence of her divinity in every raindrop, thunderclap, and whisper of the wind. And while the furious flurry may portend trouble, it also brings the fields of Wildemount to life, nourishing the forget-me-nots and other flowers that surround the gentle champion.

Every Yasha Nydoorin: Champion of the Stormlord Fine Art Print features an authorized, automated artist signature and embossed seal of authenticity as part of the critical role sideshow collection. Available as an unframed giclee print and in a custom framed presentation, this peaceful portrait makes a beautiful addition to any Critter's Mighty Nein display.
Price and release date
This new artwork is expected to release between last month and this month. The frameless version will set you back $85. And the framed version will cost $270.
To know more collectiblesbe sure to come back to That Hashtag Show.
Keep reading: