DANCE: Drawn from within, 'Unveiled' touches the soul
---
|



Published on 19.02.22, 00:36
---
As dancer-choreographer Srijaini Ghosh (pictured, left) chose to assert her individuality while forging connections between epic, legend and her own classical training, one experienced the exquisite joy of watching a visceral performance which looked like a personal gift. Her Unveiled, recently presented at Nazrul Tirtha as part of the Kolkata Center for Creativity's Emerging Artist Platform Series, turns its gaze to two women – Urvashi and Surpanakha – and makes bold inquiries into a traditional Urvashi Pada Varnam and " Birangana" by Michael Madhusudan Dutt. Kabyah".
Unlike the often one-dimensional female protagonists of epics and mythology, these women are tenacious, vulnerable, strong, conflicted, and real. They express their emotions and desires with passion. Humiliated and hurt, unjustly deprived of their free will, they do not hesitate to communicate their anger. Interesting layers are created when the subversive counter-narrative of Madhusudan's Ramayana provides the setting for a powerful 'feminist' dance piece by a female dancer. Ghosh, who is trained in Mohiniattam, seeks to explore different shape-shifting vocabularies, ranging from her classical art to improvisational movement patterns, even as she improvises a red and black costume for this piece. Ranit Modak and Ujjaini Ghosh's impassioned readings, Unnikrishnan Bhasi's rendition of Varnam and the soaring Queen Elephantine piece provide a textured soundscape for this work.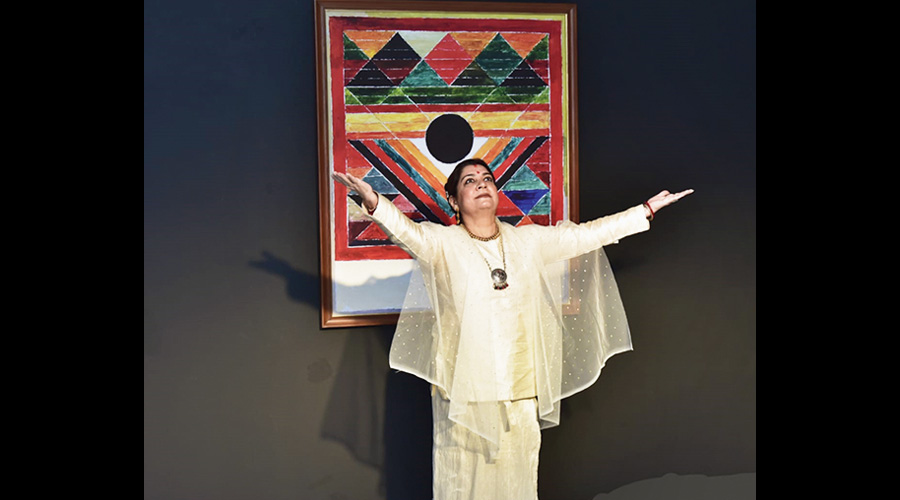 In the final moments of Unveiled, the dancer's collapse – a culmination of longing, tension and collapse after swirling like a flame in the dark – remains in the memory. Just like his angry cry. It is a dance drawn from within. It touches the soul.
In I Won't Let Go, I Won't Let You Go, choreographer Ronita Mookerji and ten dancers from the Sapphire Creations Dance Company explored the process of creating abstract language with the complex correlation of text and movement in CCU Topcat. Allowing the words of Tagore's poetry to seep into the mind and make deeper connections to the physical body, the dancers portrayed a variety of emotions through movement. A multi-textured work emerged, with conflict, tension, love, entanglement, separation, vulnerability and humor at its core, not only through the metaphor of poetry but concretely in dance. . It was therefore the staging of human dynamics in bodily form with the help of physical practice. Interestingly, as it unfolded, the piece made one think of how pointless it is to "translate the dance" into meaning as it speaks most intimately by being what it is.
Priti Patel's Bindu Ananta (pictured, right) was a graceful ode to SH Raza's paintings, representing her preoccupation with simple yet captivating geometric forms. It was an exploration of philosophical interpretations of Bindu in its circular glory. Using the dance traditions of Manipuri and Bharatnatyam (performed by Rittick Bhattacharya), Patel expanded the theme of Bindu as the primordial source of energy. The art gallery at the Kolkata Center for Creativity, where the exhibition was mounted, came alive with the serenity of the dancers as they led the audience through the show, stopping to perform in front of the paintings. The various dance pieces, titled Arambh, Ankuran, Satyam Shivam Sundaram, The Black Sun, Shunya, then back to Arambh, told a story of endless transformation and renewal, of destruction and creation, of the circularity of life , with the irresistible Bindu at heart. of all that.